To invest only while we recruit your workers for you, see page 5 or visit: www.100p1.com/

Welcome to:

Page 4

Let your clients
reach millions of
people weekly
through classified
ads at the cost of
only 38cents a
week.

We'll train you to
sell

FAQ: FREQUENTLY
ASKED QUESTIONS &
ANSWERS

http://gate4cash.net/mlm-express/questions.php

MORE QUESTIONS & ANSWERS

CAN ANY NETWORK MARKETING
COMPANY HAVE 15,000 -100,000
MEMBERS?

Yes, Check it out

gate4cash.net/is576possible.html

Simple Plan:
Buy 1 kit for $100 & Sell 5

Why selling ads through
Vouchers or Certificate?
Why can't your sales
reps make phone calls
or visit customers and
sell ads?

Selling ads through vouchers is good because a potential
customer who is planning to advertise in about 3 or 6 months
down the road....

.....can buy the ad-space now (on the spot) through
the voucher/certificate and use the voucher/certificate whenever
he or she is ready to place ad in 3 - 6 months or in 9 years down
the road

Promote this hot advertising product.
It is sold to your customers for only
$20 and VALID for 10 years. View it.


What is the
payment
frequency to
distributors?
We'll pay you every week as sales were coming in,
we won't wait until your money piles up.
Whether it is $5,000 that we have for you this
week, or $64,000 the following week, we'll send
whatever we have for you to you every
week...But it must be a minimum of $100
Join now. Send no money
yet.We'll bill you the $100 later

MY PROBLEM WITH
MLM OR LEGAL
PYRAMID IS THAT
"CUT OFF" LEVEL AT
THE BOTTOM.
IF I HAPPENED TO
BE AMONG THE
DISTRIBUTORS AT
THE 'CUT OFF' LEVEL,
WOULD I STILL
MAKE MONEY?
YES, YOU'LL STILL BE EARNING MONEY. See details below:
Every MLM have to have a "Cut-Off" stage otherwise, we'll run out of money to pay
overrides & bonuses
Our own "cut-off' stage is at the end of the 6th levels. By that time, we must have
reached 15,625 distributors.( Relax, 15,000 distributors or sellers were not too many.
Facebook has over 2 million sellers. Many other MLM companies has over 150,000 sellers)
If you are a member at the 6th level which is the "cut off" stage, we'll compensate you in 3 ways.
(1) We'll allow you to re-enter from the 6th level and start your own 1st level because we
did not have 7th levels. You can rise to the top and make money too
However, Fact is, at one point, we must stop recruiting
distributors as we cannot afford to have 300 million
people or the entire Country to work as distributors.
We'll stop recruiting as soon as we have 100,000 distributors
(2) We'll allow you to keep retailing our products inside the kit and keep making money but
we'll not accept more sellers/distributors.
(3)We have plenty of other money making opportunities and BRAND PRODUCTS to be
introduced to our 100,000 former MLM sellers/distributors. We'll train. Not MLM.
For a long period of time and for years to come, our sellers/distributors would be earning money

In conclusion. Recruiting Sales reps/Distributors for the
company and making money from so doing is good,
however, sales reps or distributors are not the product.


As soon as we have 100,000 sales reps/distributors, we'll stop
the recruitment of distributors but that's not the end of the
company.

Right now, each distributor is busy with doing two tasks.

Task # 1 is to be selling the products while task # 2 is to
recruit 5 distributors each

We'll still keep our up to 100,000 distributors to continue
doing their task #1, which is selling this and other products
for the company

This is not an illegal pyramid that'll collapse as soon as the
head count stops.

The bigger the company, the more expensive & valuable our
brand/product becomes and the more easier it'll be for the
distributors to promote & sell.

Once everybody popularly know us by name, for instance
, "Facebook ads" or "Google adsense" or "Groupon coupons"
and etc. Point is, You cannot have 100,000 distributors and
you're not popularly well known

CAN ANY NETWORK MARKETING MLM
COMPANY HAVE 15,000 -100,000
MEMBERS?

Yes, Check it out

gate4cash.net/is576possible.html

Can I do this part-
time?
Yes, you can do this part time. No need to quit
your 9am - 5pm Job yet
Simple Plan:
Buy 1 kit for $100 & Sell 5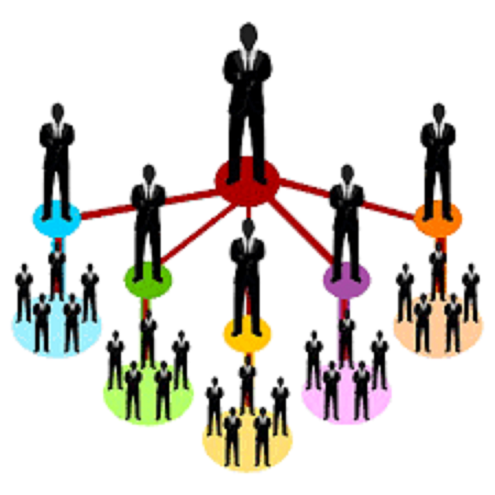 WOULD I GET PAID UP TO $250,000
WITHOUT DOING ANYTHING FOR IT
OTHER THAN BUYING ONE KIT FOR
$100 & SELLING ONLY KITS TO 5
OTHER INDEPENDENT DISTRIBUTORS?
Yes,
Under MLM program, you are only mandated to bring your first level sales and leave the rest of the work to your down line DISTRIBUTORS.
For example,
Your 5 distributors would bring their own 5 and etc
Easy money? Yes, but that how mlm works. Once you're in the team and leading, RESIDUAL money flowing into your pocket would be unstoppable until it reaches the maximum of $250,000.00

IF I BRING 5 BUT
THE PEOPLE UNDER MY UMBRELLA
DID NOT BRING ANYTHING, WOULD
I STILL EARN MONEY?

Yes, but you'll only earn $65 commission from the
5 independent distributors you originally brought.

No residual income

Also, you can be making money by buying the ad space
voucher for $2 and selling it for $20. You'll earn $900
profits per kit

You could sell 10,000 vouchers and earn ($20 x 10,000)
= $200,000.

DIRECT SALES INCOME

If you sell 50 a week, you'll earn about $1,000 a week
and pocket $900 profits

NOTE: THIS IS WHY IT IS VERY
IMPORTANT FOR YOU TO TELL
THE 5 DISTRIBUTORS THAT YOU
BROUGHT THAT THEY MUST BRING
THEIR OWN 1-5 TO KEEP THE SYSTEM
ACTIVE UNDER YOUR WATCH FOR THE
RESIDUAL INCOME.

FOR A CHANCE TO RECEIVE RESIDUAL
INCOME, YOU'LL NEED TO BRING AT
LEAST 1 ACTIVE DISTRIBUTOR IF CAN'T
GET 5

EVEN IF I DID NOT BRING ANY 1-5, WOULD I STILL EARN MONEY?
Yes, because the $100 which you paid to join
GATE 4 CASH SYSTEM was not a registration
fee money. The $100 was for 50 AD SPACE
VOUCHERS.
You can retail the Vouchers for $20 each and earn
a total of $1,000 profits.
You could sell 10,000 vouchers and earn about $200,000.
Our marketing plan is a win win plan for everyone and legal
Is this a Pyramid
Scheme?
Simple Plan:
Buy 1 kit for $100 & Sell 5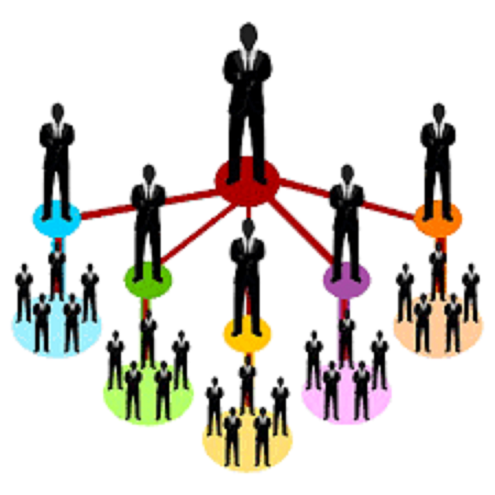 No it isn't or If it is, It's a legal one where, like in a
factory, you get PROMOTED as sales is rising under
your watch.
This is a MULTIPLE LEVELS MARKETING which is
6 levels deep. No level entangles the other. Nowhere
or at no levels a reps is cheated out of his or her rightful
commission in order to compensate the TOP DOGS.
The fact that the numbers grew from one person
to thousands is a good news for any business
and does not make it illegal. Don't let the tabulation
sketch confuse your thinking that it's illegal
pyramid, it's not. It'll start with one and stretch to
many.
Help us advertise and bring distributors to us and we'll
compensate you with RESIDUAL INCOME. We don't
override others to compensate you
We gave you those bonuses from our own money. Not
from other distributors money. IT IS SIMILAR TO HOW
A COMPANY WOULD PAY A BIG CHUNCK OF MONEY TO
ITS C.E.O.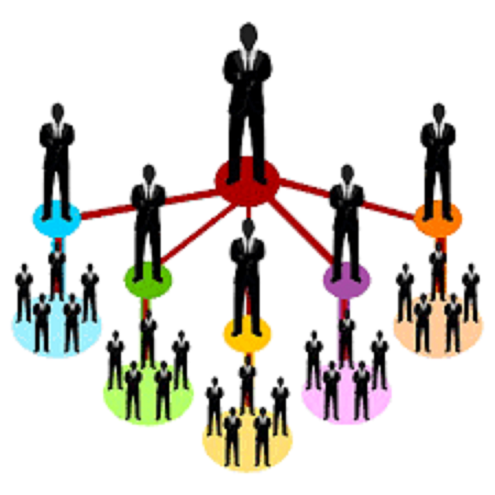 Rest assured, It's not illegal for us to pay you for
recruiting independent distributors for us or when
you did not directly sell the KITS for us
....because,if you didn't, we'll have to SPEND A LOT OF
MONEY ON ADS to bring them (distributors) by ourselves.
That's why we'll pay you for bringing the first 5.
Remember that we don't pay you BONUS or any money
when you worked as a retailer? In fact, you paid us
$100 to buy each KIT
Also, if those 5 were not active by bringing their own 5,
the chain will break, we'll have to spend money again
to bring in more distributors. That is why we'll pay you
for referring ACTIVE DISTRIBUTOR'S to us (Not the
DEADBEAT DISTRIBUTORS)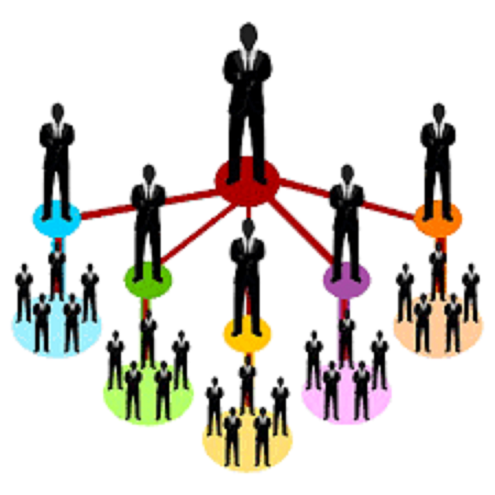 Now listen to this, In order to compensate you for
bringing a lot of active distributors to us, we must
not break the chains which you called multi-levels or
a pyramid or Networking, we must keep all your active distributors under your chains/levels/network.
For example, when a fortune500 company or a factory
pays or fork out $10 million to its CEO as BONUS for a
good profitable year. They compensate the CEO for
keeping the chains together from Deputy CEO to the
factory floor Managers to ordinary Clerks and Cleaners.
The CEO had cultivated and motivated them and the company is successful.
You get all that bonuses for recruiting 5 distributors in a
way that motivated them to be doing the same for the
company all the way to the 6th levels.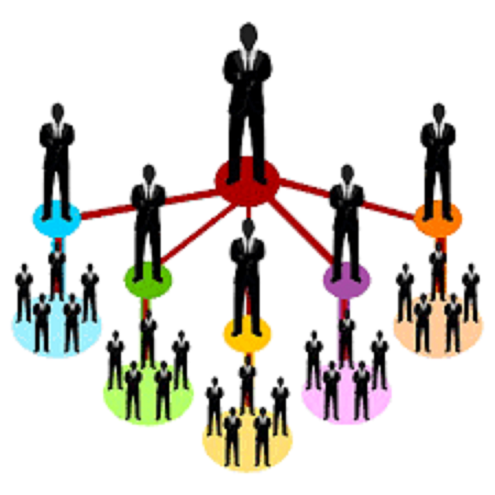 Whence or how
can I get my
customers?
Buy your local newspapers. Go to its
classifieds section and contact and direct
those advertisers to your ad-voucher's
deal
You can also go online and see a lot of
advertisers on facebook paid ads, National
enquirer, USA today newspaper online,
Toronto Sun and Star digital online.You'll
see millions of advertisements out of which
5 of those advertisers could be interested
in making extra money to be your 5
distributors and 50 to just advertise and
buy your Vouchers for $20 each.
Also, you can buy a few hundreds MLM
mailing list ( which would contain names,
address, tel # and email addresses) from
a good list broker. You should get your
5 distributors from about 200 list
Start your journey now to making
more than $253,000 in less than a
year from today
In addition to the above, you can,
Send Bulk short text message to cell phone
Send faxes. Buy fax list fro a good list broker
Telemarket - to people who are not on do-not-call list
Join us now. Send no money
yet.We'll bill you the $100 later
Is my $100 just
my MLM member's
administrative or
maintenance fee with
nothing to get for it?
No, It's not.

What would I get
after I paid my $100
as an independent
distributor if I signed
up today?
(1) You will receive 1 kit which contains 50 ad space
vouchers (ad-vouchers)
(2) A Distributor's Code # to let you start the biz
(3) 2 - 5 sales leads to pursue every week.
Note: You are free to fetch your own sales leads as well.
(4) We'll design your own "sign-up web-page" for
you complete with your picture and sales pitch. That
SIGNING-UP web page alone could give you the power
to be able to sign up all your 5 new distributors in a
single day.
Would I ever lose
my $100?
No, You'll not because first, you'll get 50 products
which you could easily retail for $1,000 with the $100
2ndly, the products are 50 advertising certificates, not
vitamin in a bottle or weight loss cookies which could
spoil while your stock them for a long period.
3rdly, Our product would not depreciate in value, those
50 ad certificates/vouchers which you purchased for $100
could worth $359.88 x 50 certificates = $17,994
(aprox $18,000) within 12 - 18 months. That's
within 1 year and a half because certificate which you retails for $20 a year right now would $29.99 a month very soon
Imagine, buying 50 ad certificates from Facebook
during their first 3 years in the business, the values
would have gone way up, For example, at some
points, GM paid Facebook $10million for a
one-year ad space/certificate. That's just 1 not 50
certificates
Bottomline, No, you'll never lose your $100
Do you offer
'Money Back
Guarantee'?
Yes, return the certificates after 6 months but before
36 months. That's within 3 years and we'll buy them
back for $200
Note: No refund or cash back or buy back after
36 months. However, your voucher would still
remain VALID FOR 10 YEARS for you to sell or consume
Can I buy 1 kit
with 50 certificates
/vouchers but
consume them all
by myself. Can I do
that?
Yes, you can. You'll save over $17,500
Remember that you were supposed to retail each of the $359.88 certificate/voucher for only $20 to your client and make him/her save about $340 while you earned $1,000 from the 50 instead of $359.88 x 50 = $17,994 but still earn $900 profits?
Therefore, if you'll want to personally consume all the 50 products inside your first kit and plan to buy more kits in the future to be retailing. It's okay.
Each certificate/voucher is VALID FOR 10 YEARS.
We'll not increase the certificate/voucher's price on you until you use them all. Save over $17,500